Here is one of my favorite recipes from Jules Aron's "Vegan Cheese" cookbook – and one that I predict any party guest would enjoy. Test and see for yourself.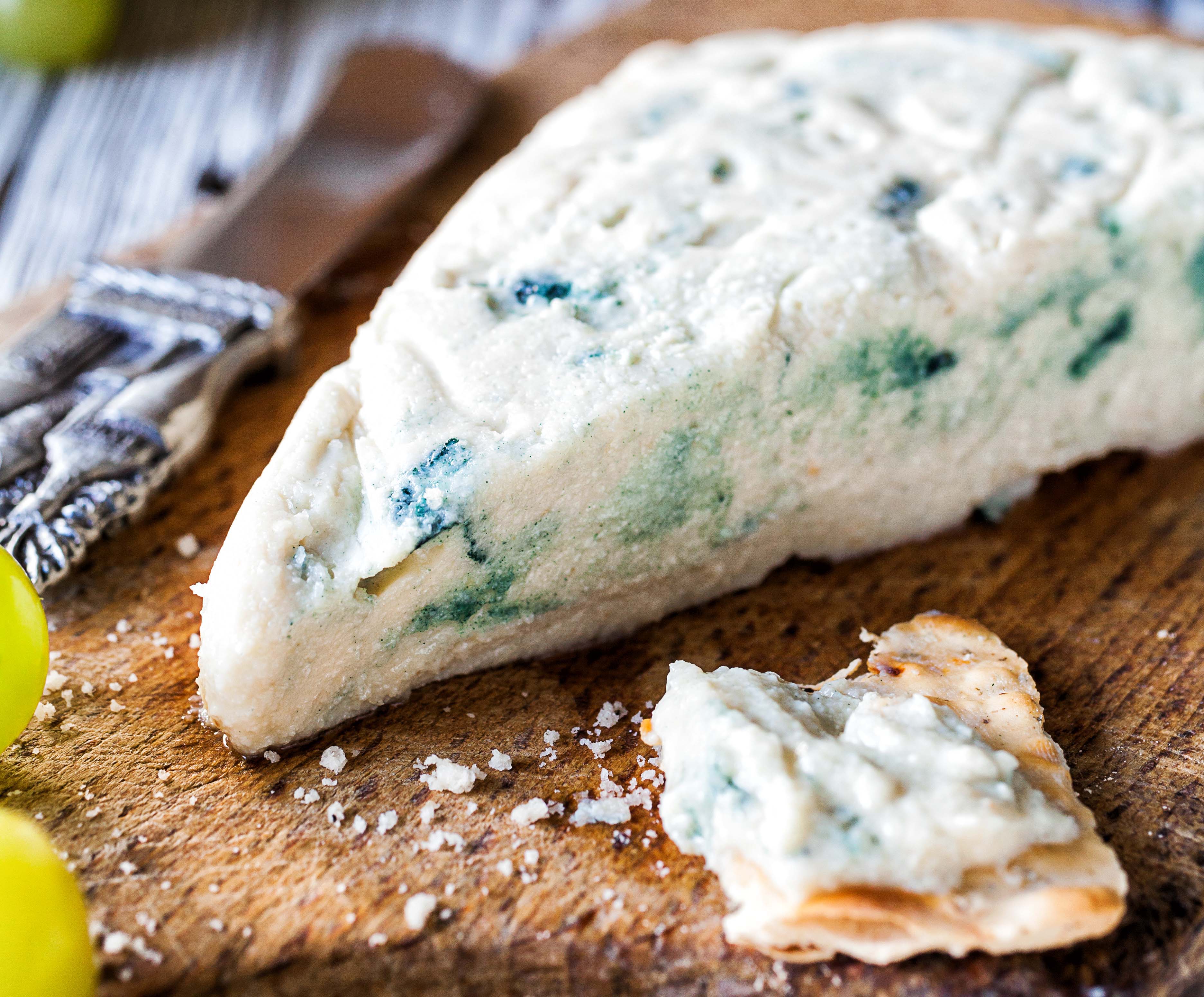 This dairy-free cheese has all of the pungent tanginess of classic gorgonzola. Pair with fresh fruit, spread onto whole grain crackers, or crumble atop a salad. Find spirulina, freshwater blue-green algae, can be purchased at health food stores or Asian markets.
Vegan Gorgonzola | Vegan, Nut-Free, Seed-Free
Makes 8 servings
7 ounces extra-firm tofu
1/4 cup organic refined coconut oil, melted
1 tablespoon fresh lemon juice
1 tablespoon white wine vinegar
2 tablespoons white miso paste
1 teaspoon sea salt
1/2 teaspoon onion powder
1/2 teaspoon garlic powder
1/8 teaspoon spirulina
Drain and press tofu to release its liquid. Place all ingredients, except spirulina, into blender and process until smooth.
Transfer mixture to a bowl, dot cheese with spirulina, and fold it over a few times to create blue-green veins.
Place cheese mixture into a container lined with plastic wrap and pack it with a spatula, smoothing the surface. Cover and refrigerate for 6 to 8 hours to firm and set.
Wrap in plastic wrap and store in sealed container in the refrigerator. Will keep, refrigerated, for 1-2 weeks. The flavor will continue to develop as it ages.
Per serving: 60 calories, 6 grams fat, 4 grams saturated fat, 260 mg sodium, 2 grams carbohydrate, <1 gram fiber, 1 gram sugar, 2 grams protein.